Regional Conferences
Close-out report of the inaugural AIMS Regional Conference held at the Protea Hotel Imperial in Pietermaritzburg on Friday, 22 February 2013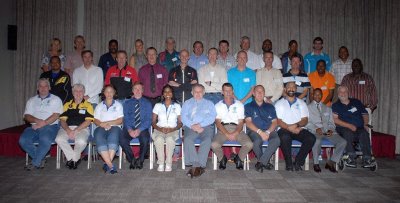 After the success of the 2012 AIMS Children's Series Race in Durban and the IAAF/AIMS Route Measurers Course in Pietermaritzburg, the very first AIMS Regional Conference in Pietermaritzburg proved to be a great success.
The event saw the attendance of 38 national race organisers, 2 international delegates and more than 20 organising officials and speakers; all working to pull off one of the most productive and informative conferences for race organising officials in South Africa.
The success of the Conference once again highlighted the growing presence of AIMS on the South African running scene and its contribution to growing the sport on the African continent.
Introduction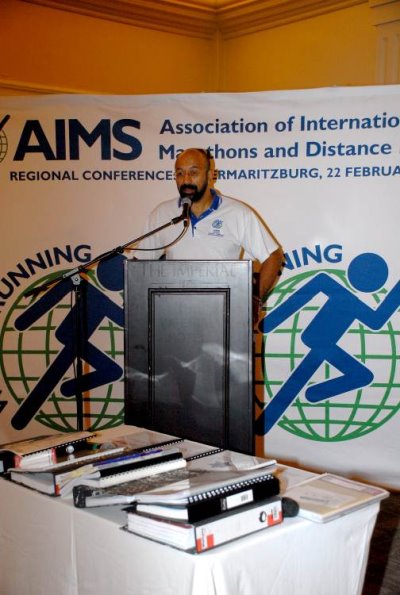 CMA General Manager and AIMS Board Member gave a brief introduction to the Inaugural AIMS Regional Conference.
Welcome address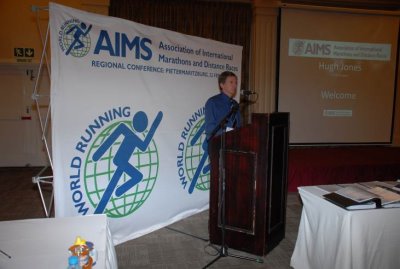 Hugh Jones welcomed the distinguished guests and the delegates followed by discussions on how AIMS should position itself on a more international front.
Opening Address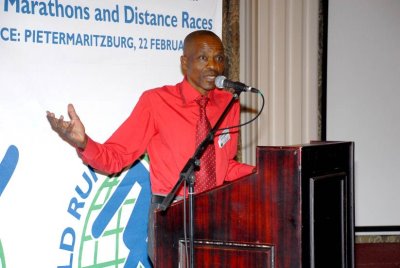 Sello Mokoena welcomed the guests and delegates, saying, "AIMS was formed to promote marathon and distance running." His focus was pertaining to performance and unity with diversity, saying our differences should unite us. He further touched on an important concept that in order to win you got to do it in style. He said that advertising sponsors don't just want to sponsor us they invest in us as they want to associate themselves with winners and success. Associations are there to grow the sport of athletics. It's those goals that bring us together that show that we must grow.
Address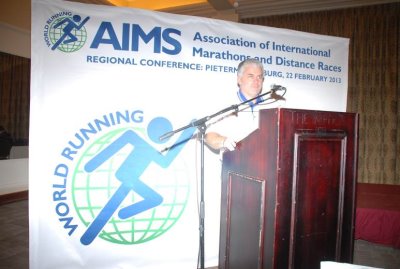 James Evans stated that this conference has a load of significance. He further stated that there were not enough AIMS races in SA and that road running was a big problem. 'We are not up to standard in many races. We need to get up to standard,' said Mr Evans. 'We are looking to develop a continental system which they will look at soonest. ASA is trying to change the way running is viewed. The marketing commission is looking at how we improve the image of African athletics.' Mr Evans said that he hoped something will come from this conference to put the labels together.
Message from Cllr Yusuf Bhamjee
(Umgungundlovu District Municipality Mayor)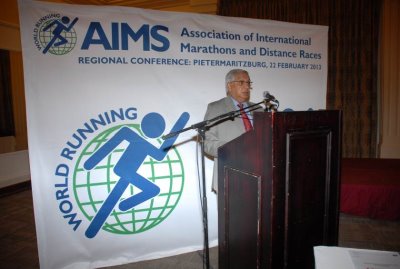 Cllr Bhamjee's discussion focused around the Nelson Mandela Marathon, its significance and how its promotion will put AIMS marathons and running events as the benchmark.
Nelson Mandela spent 27 years in prison; a similarity to a long distance runner in that they both show perseverance. 'We must inspire others just as Nelson Mandela inspired us,' said Cllr Bhamjee.
He stated that the birth of the Nelson Mandela Day Marathon means promoting it as a brand that can unite nations. 'We must be responsible; we must have marathons so that we can touch on such topics as nation building, Aids; and we must spend money on training but if we don't guide the runners we will be in trouble.'
Cllr Bhamjee lastly stressed that honesty and sincerity is important in order to promote the marathon and conference, saying it is critical and crucial.
The Safety at Sports and Recreation Act: Case Study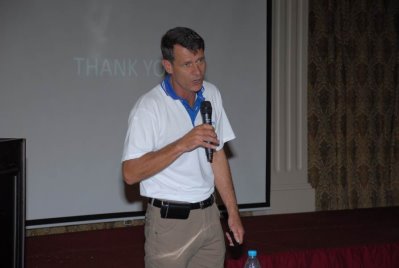 Johan Van Staden focused on topics such as the importance of prior planning, contingency planning (if something goes wrong), risks associated with the event and the importance of getting the right team together and complying with the law, thereby achieving the ultimate goal: keeping people safe. Mr Van Staden said that in order to comply with the law you must have all your certificates in place. He also stated that one should determine the risks, as different risks can mean different things for different events. "Courts need to be trained in this Act. Police need to tell magistrates what the Acts are all about so that you don't land yourself in jail."
Mr Van Staden highlighted some important concepts:
If you want to do in style don't do it like everybody else; you must do it better.
Perfection is not optional.
Prior planning prevents poor performance.
Beware things can go wrong.
Building a good relationship with the police.
The Safety at Sports and Recreation Events Act: It Is the Law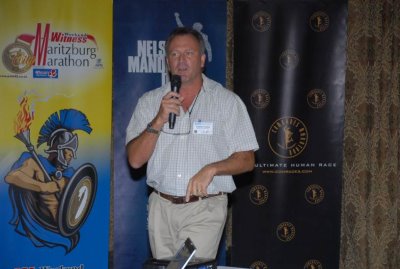 Robbie Cooke focused on topics such as the importance of complying with the law and also discussed the Safety and Sports and Recreation Events Act in detail (one can land them up in jail if they don't comply). He discussed risk categorization in detail followed by what a VOC and JOC is and who should be present at these operational centres.
Mr Cooke stated that communication and relationship building is just as important for the people part of the event as it is important for the people who are not part of the event. The act was mainly to protect the public and also to put the onus on organizers to fulfil their obligations.
"You must comply with the safety at sports and recreation events act: it is the law. You should read it. It tells you how to look after the public."
Disaster Management and Event Safety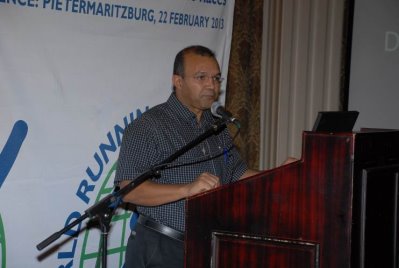 Discussion focused on around how eThekwini municipality manages a disaster situation. "Unless there is coordination things will fall apart", said Mr Canham. Mr Canham went on to further discuss the city's disaster operations.
He said the city was mandated to ensure efficient and effective services for major events and they do not charge so that they can attract events to the city. "These services will be rolled out prior to, during and after the event. The eThekwini Municipality provides a platform through its disaster operations centre to facilitate this cooperative approach."
The following structures call centres/departments are required:
Provincial and national disaster management;
centres-provincial;
JOV/CLUSTER JOC stadium and PMB VOC; and
Electricity and engineering.
Mr Canham highlighted the following Acts and laws which must be taken into consideration:
"The Disaster Management Act 57 of 2002, 2) the Occupational Health and Safety Act, 3) the Fire Brigade Act of 1999, 4) the National Building Regulations and Building Standards Act 103 of 1977 as amended.5) the National Health Act 63 of 2003 and the Safety at Sports and Recreation Events Act 2 of 2010 and local by-laws."
Small Races and Compliance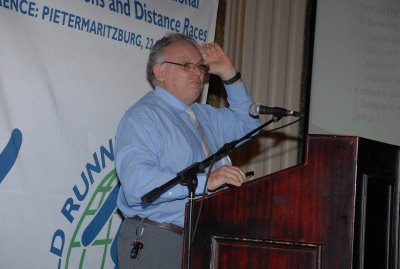 John Gutridge focused on key areas that a safety officer should consider in small events with regards to compliance. He said, "Key areas such as fire compliance, health, food compliance, structural compliance, medical plan, evacuation plan, security plan, parking and traffic control measures need to be considered."
"You need to be able to tell the event organizer I don't like what that guy is doing. For example, at an event they put a big speaker and clad it and its dangerous it was approved by the engineer but you should be there. For small events you have to know what an electrical structure is. You need to know these kinds of things, for instance: if you put in electrics, it must go through a relay system."
"You need to know about food. If the organizer didn't know then he would have let it happen. Understand evacuation routes. Financial constraints are not going to be accepted as a reason for poor planning or resources. Safety at sports and recreational events act 2 of 2010 this defines low risk as an event organizer must for every event categorised as low risk ensure that certain compliances are done."
Timing your Event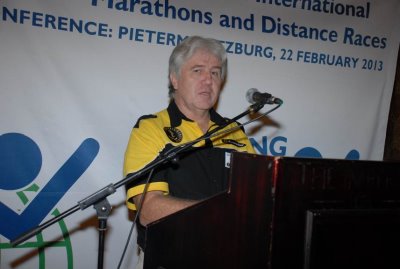 Colin Hegter's discussion focused around the latest technology on timing your event.
In 17 years, Colin's team has planned more than 1000 events and over 800,000 results. The events range from road running, cycling, swimming, and triathlon to adventure racing and paddling.
Preparation and planning is key so that things run smoothly on the day. How do we go about getting results? Capturing of entrants data is needed together with recording of times and accurate association of the recorded time with the correct participant. Data accuracy of the entrants is important. All updates are done centrally so that there is no room for errors.
Public Liability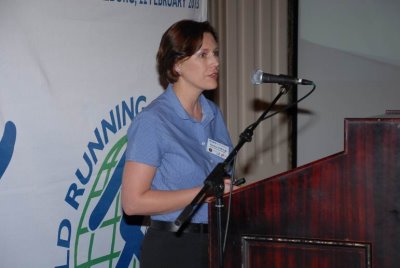 Ms Denise Hattingh focused on insurance and how event organizers can insure themselves if mistakes where to take place and areas that cannot be insured unless specified.
Ms Hattingh said, "Kaleidoscope entertainment underwriters started 1 April 2001. We were the underwriters for various events such as opening and closing of the world cup 2010 also the Vodacom challenge -incentive bonus scheme for SAFA-Russian broke the record we were the underwriter /Cape Epic-Centriq insurance company which is own by Santam-main re-insurance."
"Events liability- pays upon your negligence towards a third party in respect of accident, illness, and death or property damage. The third party has to claim not you. That is sent to us if we find you are negligent then we will decide to pay. We had a lady who was injured in a sporting event. She was training in the bigger event. She sued for emotional distress because she has to watch the event on TV so it was emotional distress. Another incident where a stranger claimed a person went missing in an event asking the organizer what to tell the press. The person that drowned at the event and we have to determine who is liable and who is not. Third part must proof the claim, not you."
Ms Hattingh concluded by saying that they were there to protect the event organizer.
An Association for Race Directors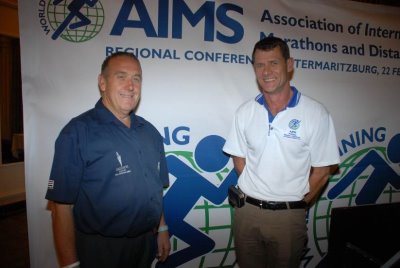 Johan van Staden focused on moving forward and how the association can benefit us with regards to knowledge sharing thereby uplifting the country.
He said that from his side, he felt that they had achieved a lot. "There are a lot of laws, a lot of regulations. It's very complicated but we need to comply. The cost is high to implement it and get it into place. We are reinventing the wheel at every single race. There are a lot of people out there with a lot of knowledge. That's my knowledge if you want it you must pay for it. If I share my knowledge my salary stays the same. I got the opportunity to go to other countries events and learn from them. We are looking at ways of stream lining and make the event safer. How can we start parting with this knowledge? How can we bring it from the smallest to largest event?"
Johan continued, saying: "I was working on the race manual but if you have a form of reference then you can end up in a situation that can lift the level of your race. We want to create an association of race directors so that we can share knowledge, contacts etc. During an event you can't share anything with Race Director he is focused on his problems. We want to create a forum where we can ask questions. Ask questions such as where can we get race clocks? How many toilets should we have on route? How much of water shall we have for each runner? I would like to invite anybody who would like to be a part of the association."
Closing
"It's the end of the day but not quite - Thank you for your participation. When we pegged this conference Gary and I agreed we need to get started whether it happens every two years or annually we have launched it. We need to pick a race and host it. Let more people share in this knowledge. The day is not quiet done we would like you to join us at the carboneres hall. We will chat to each other and look around and enjoy."
Final Message
"I will endorse the association we are not going to win an Olympic medal if we don't do things correctly. If we have an organization to go to for advice I would 100 % endorse it. We have been asked by the association of ultra runners to organize the world 100 championships as the Koreans and Mexicans rejected it. This is ultra distance territory and so we looked at Durban for the 100 k championships so we have agreed to host the champions for the first time in Africa. It might be in October or November, but we have to still confirm the date. Hopefully we will learn on comrades for this event. We will confirm this later."
Closing statements: "Hopefully with the next few months we will be working together to form a forum for race directors for now it's the final."
THE BUDGET
INCOME AND EXPENDITURE REPORT
AIMS REGIONAL CONFERENCE
22 FEBRUARY 2013
Conclusion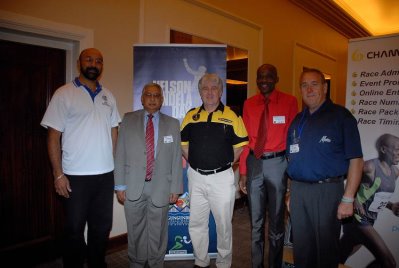 With the success of the AIMS Regional Conference and the interest of race organisers in future AIMS events, we anticipate the hosting of the 2014 AIMS World Congress in the beautiful coastal city of Durban in May next year.
Thank you.